4-H/FFA
Garfield County Fair & Rodeo
CSU 4-H schedule
Garfield County CSU Extension
Carla Farrand
County Director
4-H Youth Development
Family & Consumer Science
Do you want to make a difference in your community? Do you have a talent to share, a skill to teach, or a favorite hobby? Do you want to be involved in one of the largest, most long-standing and positive youth development programs in the country? If so, become a 4-H volunteer!
We are always looking for adult volunteer leaders to serve as mentors and role models for the youth in our community. Whether it is coordinating a club meeting or educational program, helping 4-H members complete their projects, or lending a hand during the Garfield County Fair & Rodeo, the 4-H program could not exist without the support and dedication of its adult volunteers.
In addition to the 4-H program, Colorado State University Extension also provides education and information in the areas of agriculture, horticulture, and natural resources. We are also your source for programs in the family and consumer science arena including food safety, food preservation and cottage foods. CSU Extension has volunteer programs for community members wishing to become Colorado Master Gardeners and Master Food Safety Advisors. CSU Extension has some new volunteer opportunities working with STEM (science, technology, engineering and mathematics) with school enrichment and after school programs.
CSU Extension is dedicated to serving current and future needs of Coloradans by providing educational information and programs that safeguard health, increase livelihood and enhance well-being.
P.O. Box 1112
1001 Railroad Avenue
Rifle CO 81650
Phone: 970-625-6939
Fax: 970-625-3917
CSU Extension – Garfield County
 What is 4-H?
4-H is a non-formal educational, youth development program offered to individuals age 5-18. 
4-H Mission: 4-H empowers youth to reach their full potential, working and learning in partnership with caring adults.
4-H Vision: A world in which youth and adults learn, grow and work together as catalysts for positive change.
4-H Pledge: I Pledge my HEAD to clearer thinking, my HEART to greater loyalty, my HANDS to larger service and my HEALTH to better living for my Club, my Community, my Country, and my World.
4-H Motto: To make the best BETTER.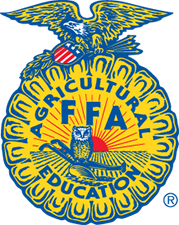 Future Farmers of America (FFA)
The national FFA organization is dedicated to making a positive difference in the lives of students by developing their potential for premier leadership, personal growth and career success through agricultural education.
To accomplish its mission, FFA:
•  Develops competent and assertive agricultural leadership,
•  Increases awareness of the global and technological importance of agriculture and its contribution to our well-being,
•  Strengthens the confidence of agriculture students in themselves and their work,
•  Promotes the intelligent choice and establishment of an agricultural career,
•  Encourages achievement in supervised agricultural experience programs,
•  Encourages wise management of economic, environmental and human resources of the community

•  Develops interpersonal skills in teamwork, communications, human relations and social interaction, •  Builds character and promotes citizenship, volunteerism and patriotism,
•  Promotes cooperation and cooperative attitudes among all people,
•  Promotes healthy lifestyles,
•  Encourages excellence in scholarship.

The FFA motto gives members twelve short words to live by as they experience the opportunities in the organization:  Learning to Do, Doing to Learn, Earning to Live, Living to Serve.