Commissioners
Garfield County Fair & Rodeo
Summertime at the fair – what dreams are made of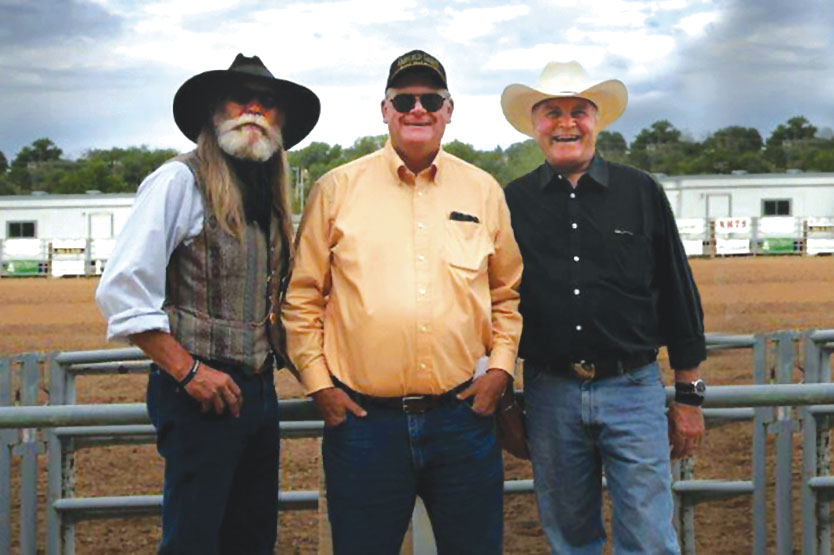 The Garfield County Fair and Rodeo has traditionally honored its roots and celebrated our western heritage and agricultural legacy. As we embark on our 85th annual event, this holds true in 2023 and we're also taking a good look forward to our future.
Our theme of "Imagine the Future of the Fair" is an homage to our storied past helping to shape our bright future. Make no mistake, great things are coming to the fairgrounds. During this year's event, we'll be taking suggestions from the public to see what you would like to see at the fair in the coming years. Our community and our participants are the lifeblood of this venerable event, which is a highlight of the year in Garfield County, and we want your input!
Country music star Chris Janson takes the stage on Friday night. Come out for a night of spectacular music and you don't even need to buy him a boat! Rising star Chase Wright gets the party started. Tickets will sell out fast, so be sure to purchase them for what will be a fantastic evening of music. We're also excited to announce that Conjunto Revelación is closing out the fun on Sunday, July 30. Tres de Oros and Prohibidos de La Sierra are opening the festive day, which features some amazing local musicians.
"Welcome one and all. Thank you for your attendance and participation in our 2023 Garfield County Fair and Rodeo events," said Commissioner Mike Samson. "I love to see good people like you coming together to celebrate and enjoy each other's company. I really enjoy the comradeship during this time. A special shout out and acknowledgement to all those from our great past that make these events what they are today. And to our present-day heroes (especially the fair board) for their unending dedication and work. Rodeo up and let's have a good one!!!"
Returning this year is the carnival and all the fun and excitement it brings. The hard-working 4-H kids are showing their livestock and projects, and we can't wait to see this year's Open Exhibits offerings. The PRCA ProRodeo and Xtreme Bulls are again kicking up the dust under the lights of Rifle, and the demolition derby and monster truck shows return as crowd favorites.
The Ranch Rodeo and the Family & Kidz Rodeo are back, too, and the Garfield County Fair Board has a couple of other new events to start and end the festivities this year! Don't forget all the delicious chow being served up on the midway. Makes my mouth water just thinking of it!
"For all you home canners, home bakers, and homemakers, we need more of you to get involved and excited about the county fair," added Commissioner John Martin. "Get your talents out on display to help support the future of the fair. We also need more cookies and pies to judge. Makes my mouth water just thinking about it."
Saddle on up and come down to Rifle, July 23-30, for the Garfield County Fair and Rodeo, where the past meets the future, and we all get to enjoy the present.
See you at the fair!
John, Mike, and Tom