Royalty
2023 Garfield County Fair & Rodeo royalty
The Garfield County Fair & Rodeo royalty program is dedicated to provide an opportunity for young women to be spokespersons for the Garfield County Fair & Rodeo, the sport of rodeo, the western way of life, and their community of Garfield County.  The royalty program utilizes teamwork, organizational skills, public speaking, community service, and relationships to prepare participants in becoming future community leaders.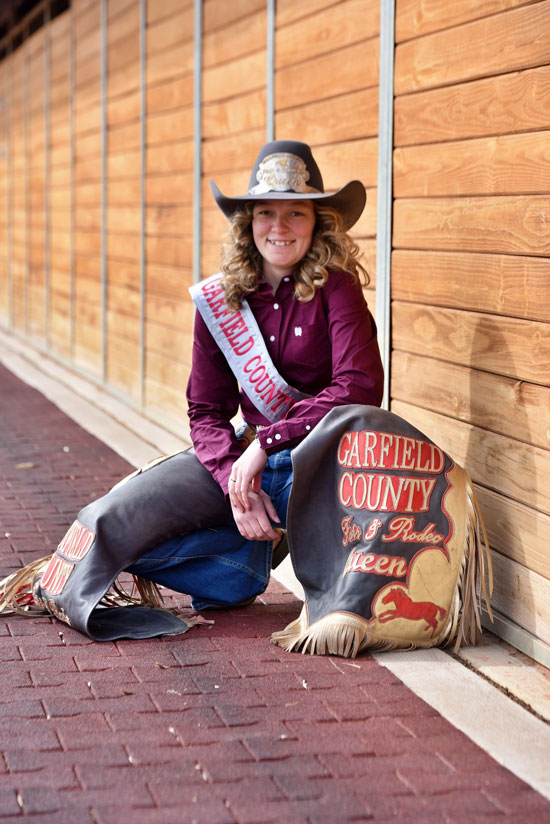 2023 Queen – Tabor Tiffany
My name is Tabor Tiffany, and I am the 2023 queen. I have lived in Garfield County all my life, and I am a senior at Rifle High School. I have always had a passion for horses, I started taking riding lessons. When I was about 12 years old, I got my first horse, Richie. Currently I have three horses, Roxy, Denny, and Meatloaf. I compete in high school rodeo in barrels, poles, and breakaway roping. I am also in 4-H and FFA.  When I was younger, I used to look up to the girls in royalty and I wanted to be just like them. I am honored to be this year's queen and I can't wait to represent Garfield County. I look forward to seeing everyone this year.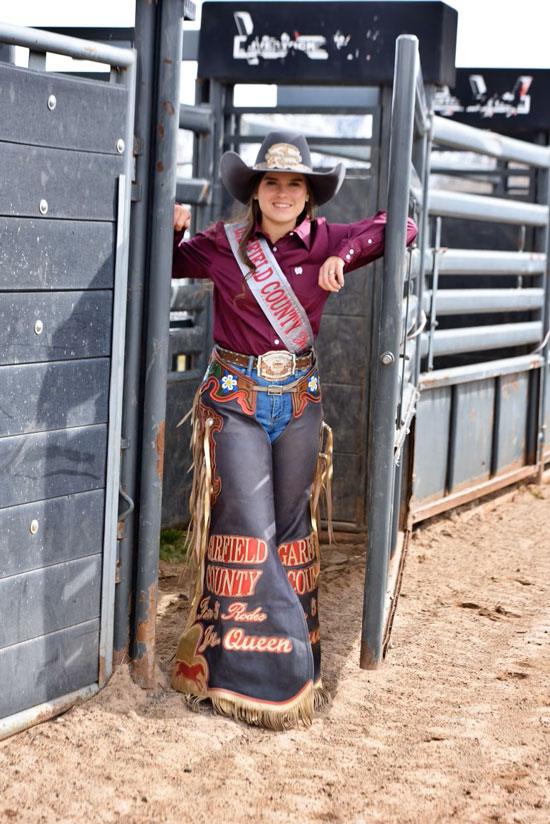 2023 Jr. Queen – Isabella Prough
My name is Isabella Prough, and it is my privilege as Jr. Queen to represent the western lifestyle and traditions of the cowboys and cowgirls who carry on the rodeo. I am a 15-year-old freshman and have been riding horses for about 5 years now. In this my third year of 4-H, I will be showing swine and poultry. The Fair is the highlight of the year for me, and I have always wanted to be a part of it and the great tradition the Royalty program represents. I look forward to being a role model, making new memories, meeting new people, and representing Garfield County.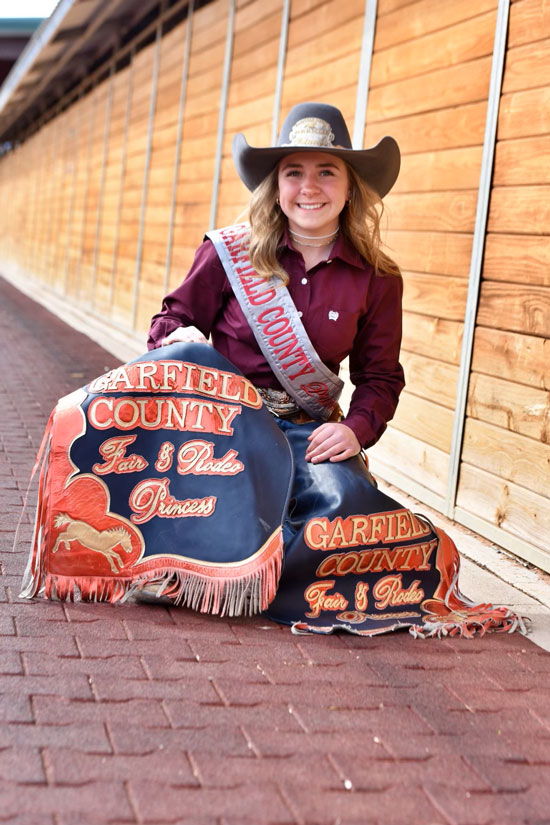 2023 Princess – Elle Garcia
My name is Elle Garcia, and I am this year's Garfield County Fair and Rodeo princess. I am so excited to be a part of this amazing experience, I am so stoked to represent our county! I participate in basketball and softball at Rifle High School. I enjoy and have been riding for 12 years now. I show swine and beef in 4-H and this is my 6th year participating in 4-H. I'm so excited to create this amazing bond with amazing people. I can't wait to see what this year holds.
ROYALTY CONTEST FOR 2023-2024
Garfield County Fair & Rodeo royalty program invites young ladies of Garfield County who have a passion for horsemanship and 
leadership to compete in the royalty contest for 2023 – 2024.
Royalty contest tryout dates are Monday, November 6, 13 and 20 at the Indoor Arena, 6 – 8 p.m., at the fairgrounds.
2023-2024 Royalty bylaws and application

If you would like to support the Royalty Scholarship Fund with a donation, please download the form and follow the submission instructions. Your tax-deductible contribution will be used to fund academic scholarships for rodeo royalty participants and for no other purpose. Thank you for your support!