Volunteer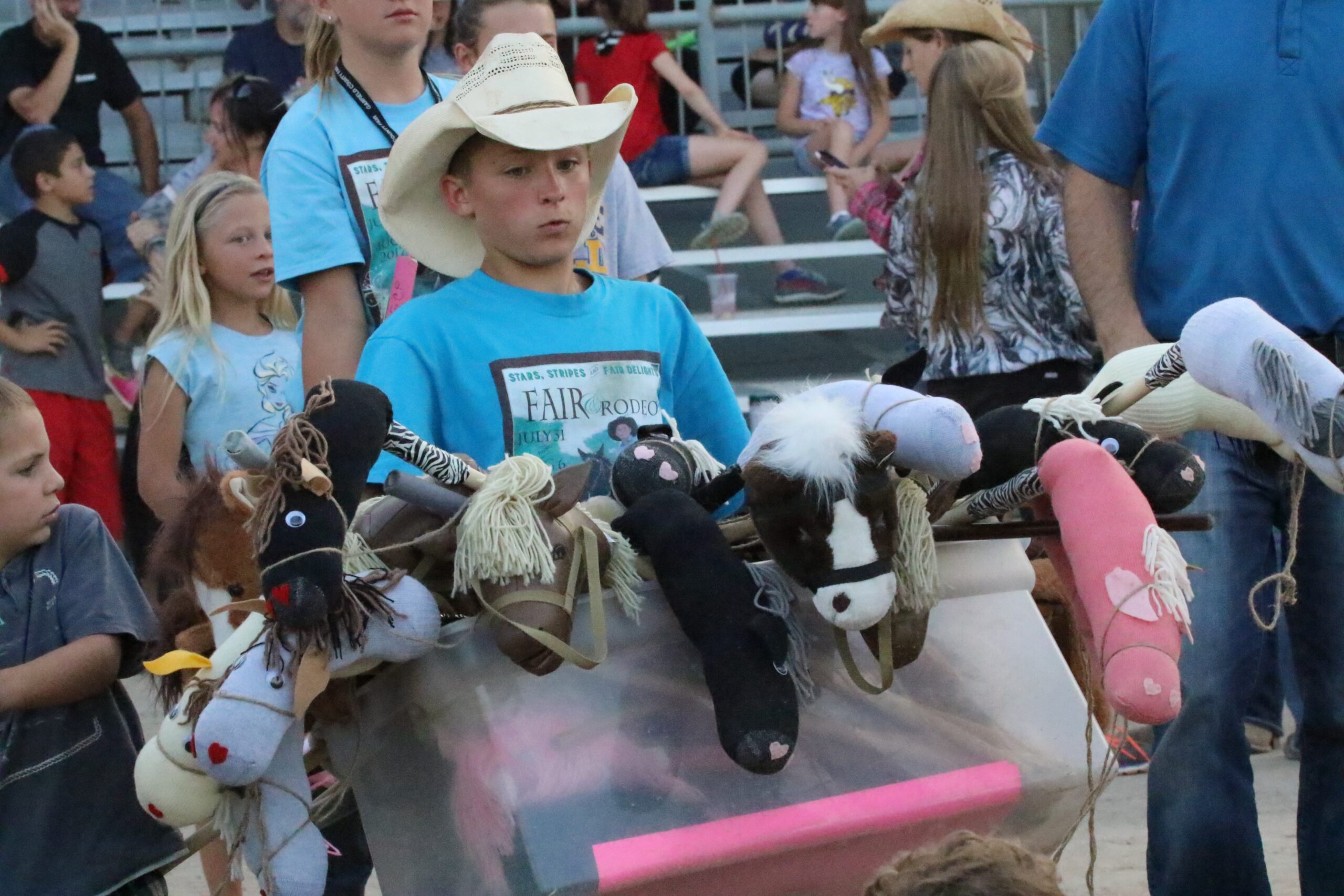 Volunteer for the Garfield County Fair & Rodeo
The Garfield County Fair & Rodeo is a premier event in western Colorado. We continue to celebrate our rich history and agricultural heritage in 2023. We call our volunteers "Lucky Stars" because we are so thankful for their help!
Volunteers are a vital part of the success of our fair & rodeo. The commitment and service our army of volunteers provide continues to support the tradition and growth our fair is currently experiencing. We could not pull off all of the events throughout the week without our group of dedicated volunteers. We are very grateful for the wonderful support our community gives.
Benefits of volunteering
• Invitation to kick-off events.
• One general admission event ticket for each 4 hours of service.
• One meal voucher for each 4 hours of service.
• Complimentary cold drinks and snacks during the fair.
• T-shirts and a goody bag.
• Recognition and thanks on social media.
• Thank you announcements at the fair.
We'd love to have you join our team of volunteers at the 2023 Garfield County Fair & Rodeo!
Contact the Garfield County Fair

or
apply through a direct submission of our online form:
Volunteer application online
or, print out this PDF, fill it out and fax to 970-665-0035.